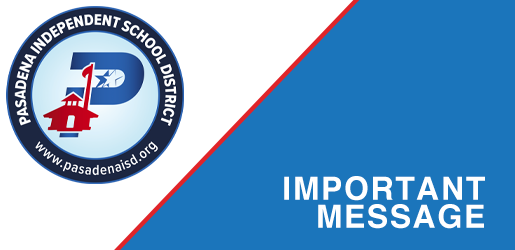 General Information:
The information reported in this packet will become part of your child's record. Student record information will not be released to third parties or used for purposes other than routine daily and/or emergency contact needs without the knowledge or permission of parents, or legal guardians, except in accordance with the law.
All applications will be processed electronically and checked for accuracy. Any falsification of information may result in your application not being processed and/or denied.
*Please also note that this website is optimized for IE 10.0 and higher, Safari, Chrome, and Firefox.
Information for Open Enrollment Applications:
---
For More Information, Contact:

School District
Pasadena Independent School District
Student Services
1515 Cherrybrook Lane
Pasadena, TX 77502
Phone: 713-740-0000, extension 70239
---
Business Hours:
Monday - Friday, 8:00 AM - 4:30 PM